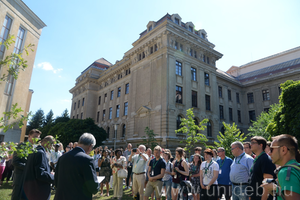 Spreading Our Reputation All Over the World
21. Jun. 2017
There are going to be more than two hundred participants learning about the Hungarian language, history, and culture during the next couple of weeks at the University of Debrecen, where the 90th ...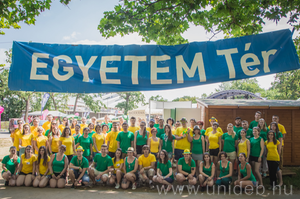 University Square: Starting on "Day 0" this year
21. Jun. 2017
Legal "money laundering", the making of book selfies, and Italian flavours: these are just a few of the things awaiting this year's visitors to the event venue of the University of Debrecen at ...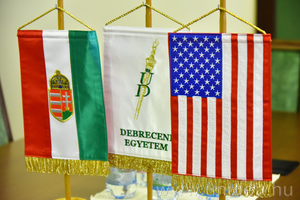 Fulbright: Out into the Big World
21. Jun. 2017
A delegation of education experts, taking a one-week tour of Hungary on behalf of universities in the United States, has also learned about the English-language programs offered at the University of ...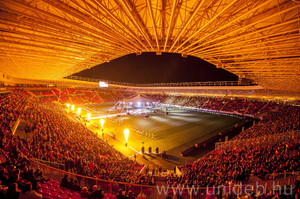 yoUDay: Time to Get Your Tickets!
21. Jun. 2017
Tickets for the 2017 stadium-show of the University of Debrecen are available now at a 90% discount for students and employees of the university. In addition, the first 100 non-university affiliated ...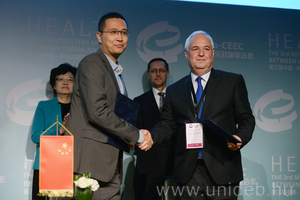 Innovation in Genetic Research
21. Jun. 2017
The University of Debrecen has signed a cooperation agreement in the form of an MOU on researching and developing various fields in genetics with the largest genomics corporation in the world, ...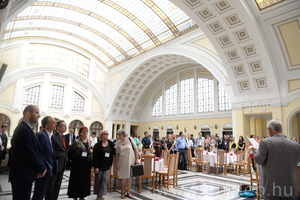 France at the University of Debrecen
21. Jun. 2017
It is also due partly to research conducted on Émile Zola's life work at the University of Debrecen that our institution has been selected the host for an international conference focusing on the ...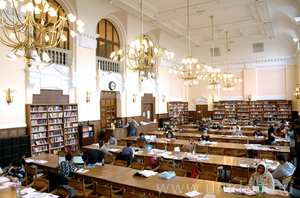 A 21st-Century Library
21. Jun. 2017
In addition to its traditional responsibilities, the University and National Library of the University of Debrecen regards modernization and the establishment of even broader accessibility through ...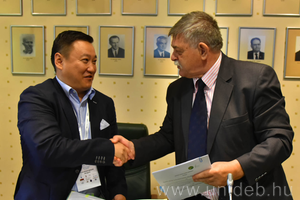 Ever Stronger Mongolian Links
21. Jun. 2017
At the 5th AGRIMBA-AVA Congress, opened last Tuesday, the University of Debrecen and the Mongolian University of Life Sciences signed an agreement on the launching of a double-degree programme. The ...